12-String Bass Videography
While albums including a 12-string bass are uncommon, DVD's that include a 12-string bass are as rare as hen's teeth. If your band includes a 12-string bass in your music video, please let us know!
Raven
Tom Peterson AND Another Language
Instructional:
Promotional:
Video Sightings
Videos that include footage of a 12-string bass even though the 12 wasn't played during the concert.
Incubus - A Crow Left Of The Murder…
A Hamer 12-string bass makes a brief cameo appearance on the bonus DVD in the 'While We Were Out' chapter. This chapter documents the band in the recording studio, and the studio happened to have a Hamer 12 in its collection of basses. The 12 wasn't used on the album.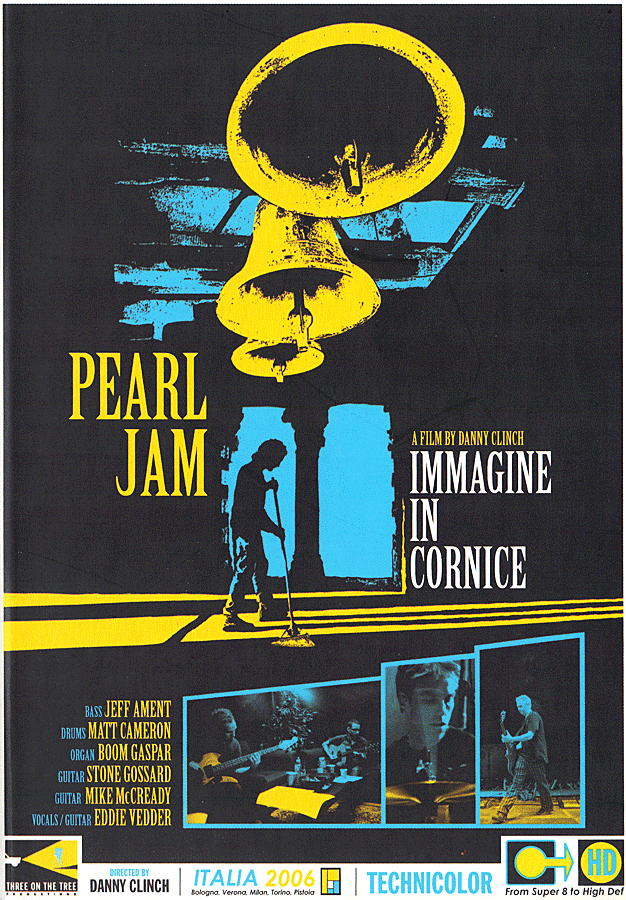 Pearl Jam - Immagine In Cornice
Bassist Jeff Ament's Hamer "Ament" B12A 12-string bass is shown for only a few seconds while Ament makes one his trademark on-stage leaps. Between each song that was filmed at a live show the film includes many views of Italian towns, people, and extra shots of the band members on and off stage. The 12 appears in one of these segues.