Waterstone Medium Scale 12-String Bass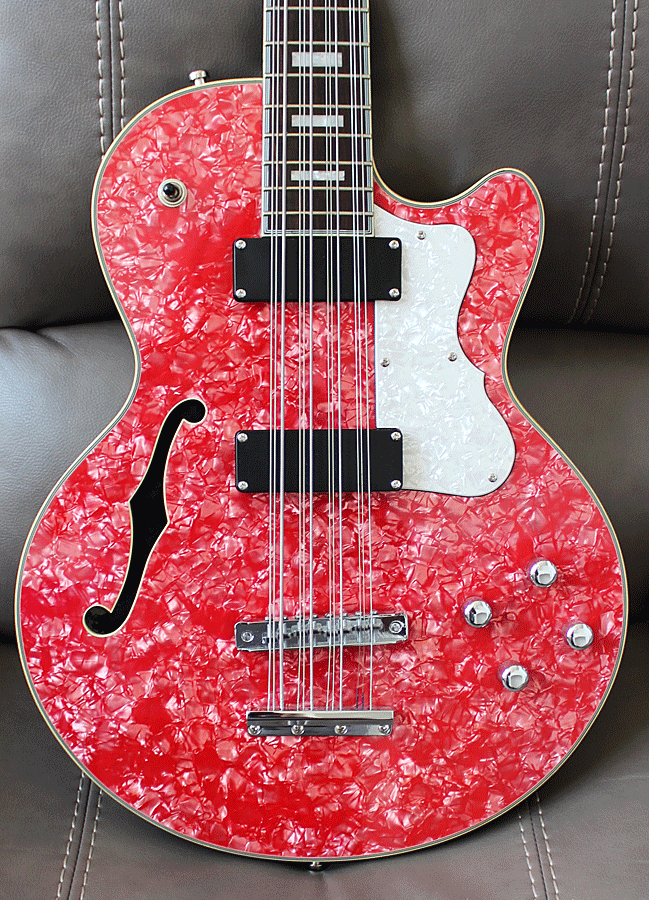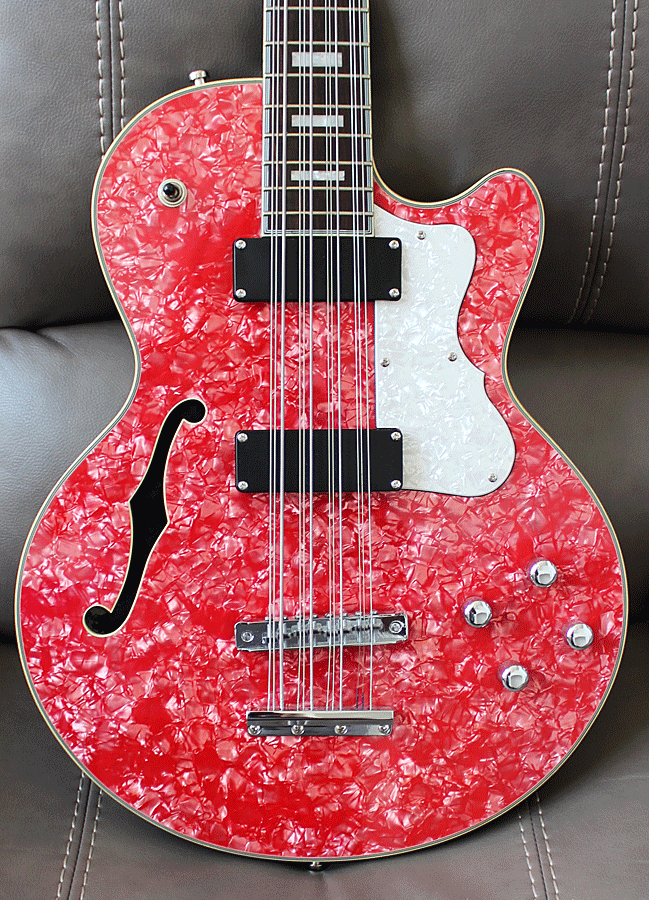 Waterstone Medium Scale 12-String Bass
2007 Waterstone TP-12/32 – Red MOTS finish.
The medium-scale 32" basses like this one have a body that is about 25% thinner than the long scale basses, and this contributes to better balance of the instrument. The bass is in very good condition with only some small scratches on the back, and it has been thoroughly tested – everything works perfectly and the bass sounds killer!
Total length is about 49", body thickness is 38 mm and the weight is about 11 pounds. Neck width at the nut is 48 mm. Includes a Waterstone gig bag.