12-Saddle Bridge for 18-String Bass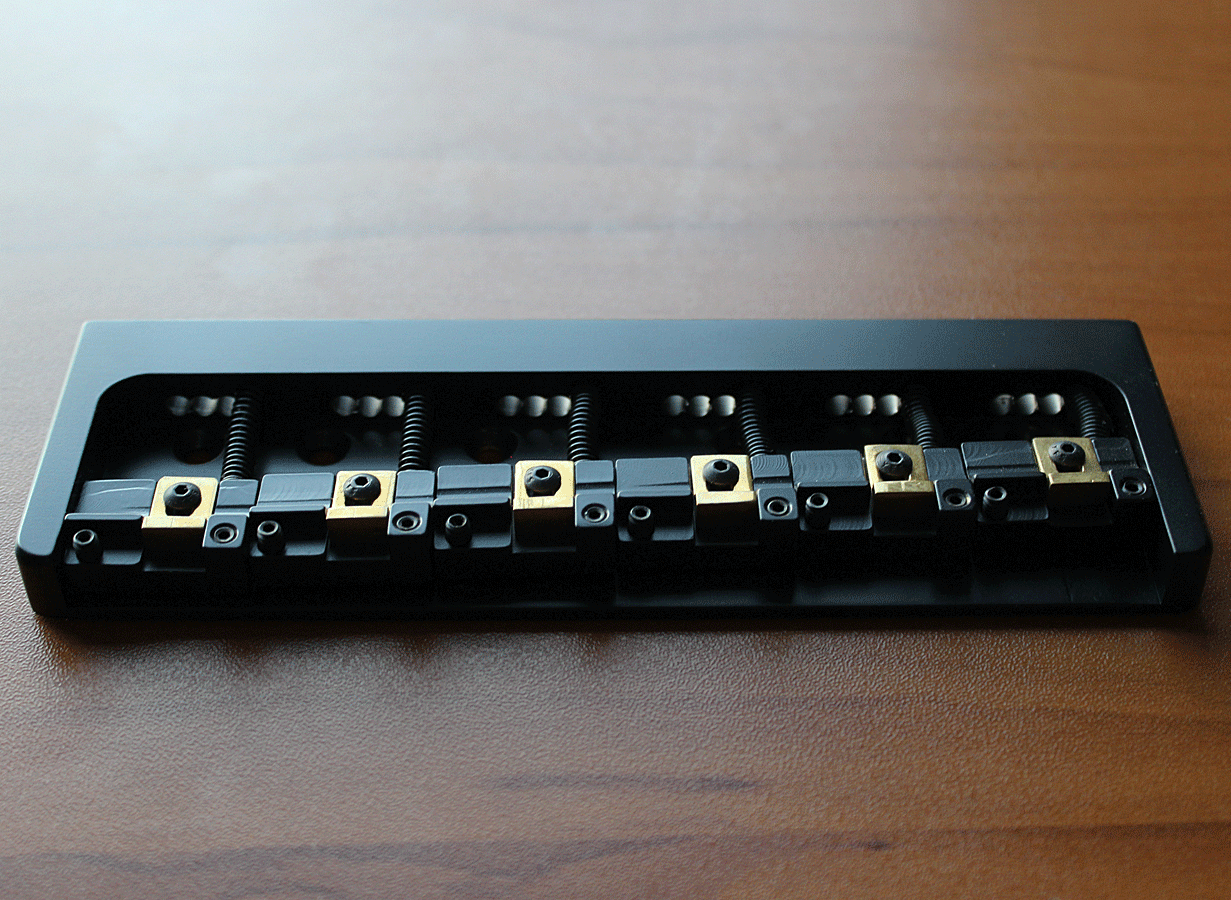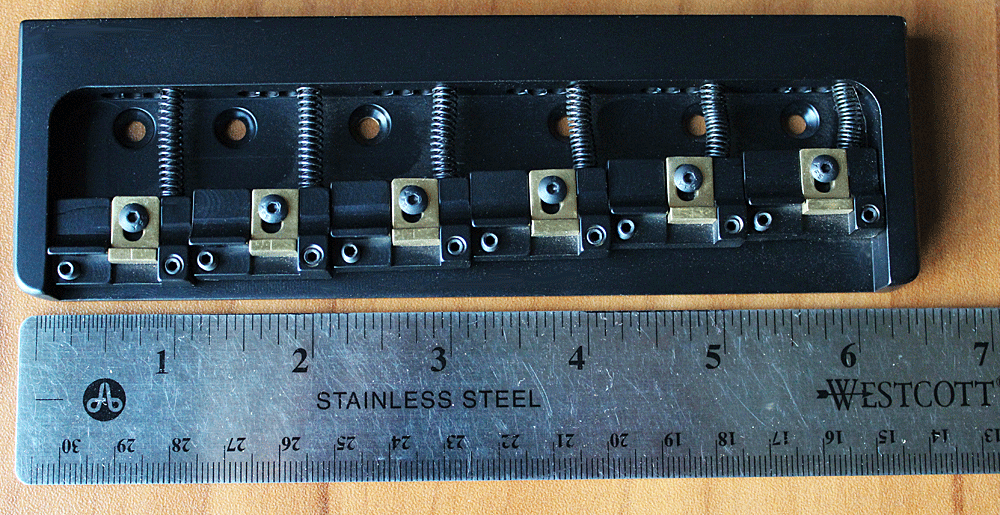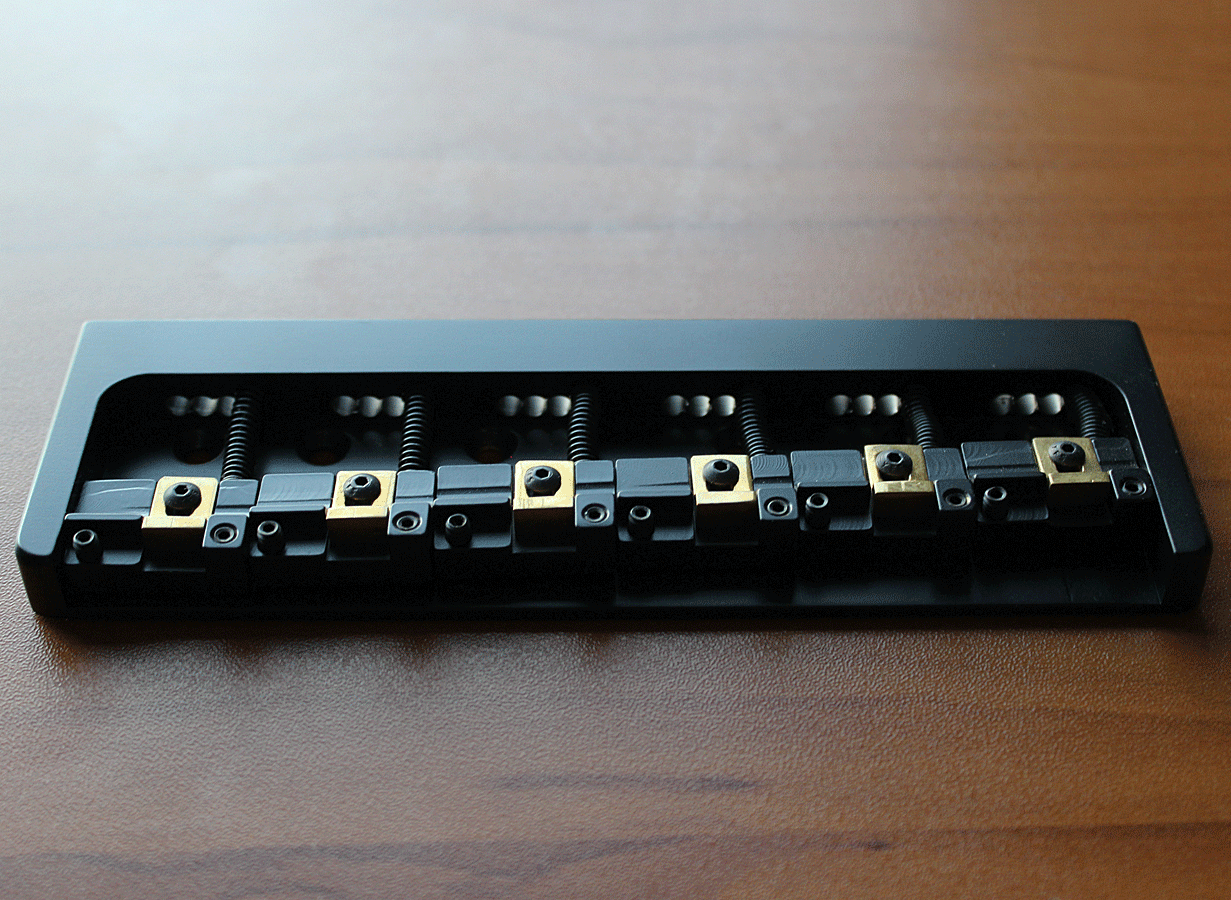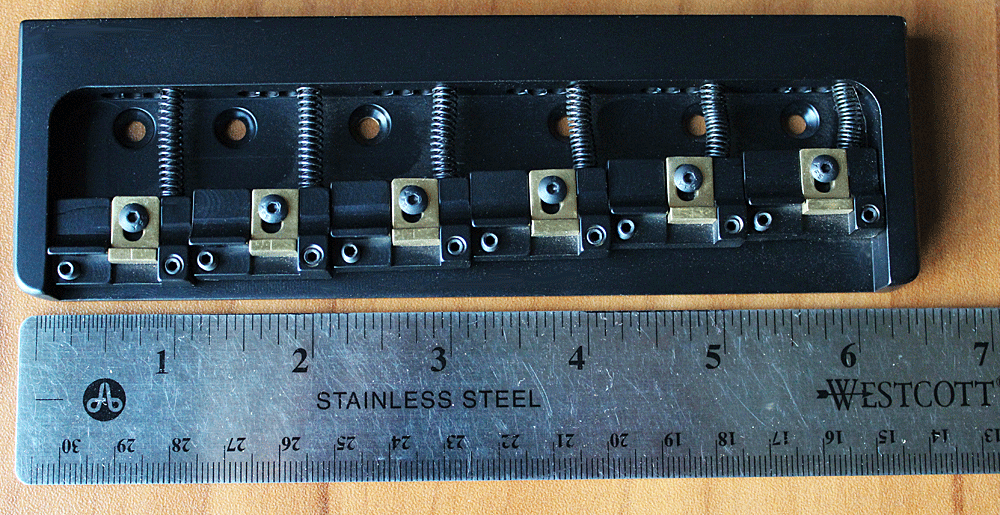 12-Saddle Bridge for 18-String Bass
This is probably the only 18-string bass bridge available for purchase on the entire planet! If you're looking to get a custom 18-string bass built, this is the one part that is the toughest to find.
The brass piece is used for the fundamental string and is adjustable with a screw. The two octave strings are mounted on the black section. No string slots have been cut so you can customize this bridge to whatever string gauges and string spacing is right for you.
The dimensions are shown in the photos. This bridge weighs 1 pound 2 ounces.
Check out the 18-string bass made by Prat Basses and owned by Scott Fernandez in the Custom Basses section - this bridge is identical to the one used on Scott's bass.
I will write something here….